Away Holidays is a popular online holiday operator. Away Holidays has become known for their wide range of excellent deals and especially for the extensive nature of their customer services and the detailed information available through its website.
The team at Away Holidays understands that when travelling abroad, customers aren't just looking for a reasonable price. Travellers who venture abroad are looking for total relaxation and safety; and reassurance that their holiday company has considered every eventuality so that nothing goes wrong that spoils their trip. Away Holidays lets its customers know exactly what the holiday entails and what to expect from their destination ensuring their customers feel relaxed and worry free.
Serving customers through a website is a great way to make sure that they can get hold of all the information they need. Every deal on offer through Away Holidays is listed complete with a range of travel information and advice.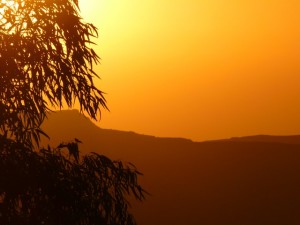 For example a customer interested in visiting the Middle East can find a complete collection of useful information about the Middle East on the Away Holidays website. Away Holidays lists and describes the range of destinations available to customers. Browsing over the list of destination options and their detailed descriptions can help customers select a better option that hadn't already occurred to them or it could inform them of visitors attractions they were unaware of.
Away Holidays doesn't just sell holiday packages to various destinations worldwide. The website also includes detailed information advising customers on their destination's climate. The destinations guides published on the website describe the varying weather conditions of different destinations worldwide so that customers can choose what time of year best suits them and don't get surprised by sudden unfavourable conditions.
The 'Festivals and Events' segment is an invaluable resource as holiday makers won't always remember to think about the varying festivals of different cultures. For example turning up anywhere in the Middle East during Ramadan can be an opportunity to enjoy some fantastic cultural celebrations; however visitors will also be expected to take part in the traditional abstinence from worldly excess. Away Holidays' travel advice saves travellers from being surprised by local customs.
Finally Away Holidays includes a fact sheet about their destinations. The Away Holidays fact sheet provides the essential details that travellers will need to know about a country, including Visa requirements and Time Zone information.