When embarking on your next travelling adventure or relaxation holiday, it is all too easy to get over excited and forget your travel etiquette. Seasoned travellers, such as many Away Holidays customers, will advise that there are certain rules of etiquette that should be remembered at all times whilst travelling.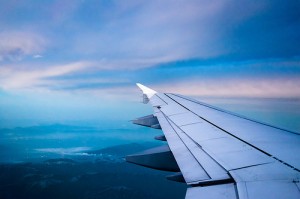 An important place to remember travel etiquette is at the airport and aboard aeroplanes. Travelling is tiring and even stressful for many; tempers can be short and tension can be high. Remembering a few tips can help to avoid an uncomfortable situation. If you're taking young children on holiday, no matter how excited they might be, always remember to keep them under control. Make sure they are not too loud, running around or disturbing anyone, both in the airport and on the flight. Also, it is courteous to keep the volume down yourself, either with music or talking, especially on long haul or overnight flights.
It is so important to always be aware of the country you are visiting and any customs or practices they may have that differ to your own. For example, in many Asian countries, touching someone on the head is heavily frowned upon, whereas in more western countries, it's not viewed as problematic.
In Japan, a person slurping noisily when eating is interpreted as them enjoying their food, and is therefore a compliment to the chef. If you ever venture to Russia, be sure you can follow suit when drinking vodka with the locals to avoid a potentially embarrassing situation. In the USA, be aware that tipping the waiting on staff at a restaurant or bar is customary, and you will be considered extremely rude and impolite if you do not tip the standard 20%.
It is also wise to bear in mind potential dress codes of certain countries. For example, if you are a woman visiting a deeply religious country, such as many of those in the Middle East, it is good practice to dress quite conservatively. It is probably not wise to wear a very skimpy bikini on the beach, or even too-short skirts/shorts when exploring, particularly in religious buildings.
Always try to be aware and courteous of other peoples' customs and practices, and, perhaps most importantly, remember that not everyone in the world speaks English – it is worth learning a few words (even if only 'please' and 'thank you') of the language of the country you are visiting. A reputable travel agent, like Away Holidays, can provide expert advice about any potential cultural differences in the country you want to travel to.